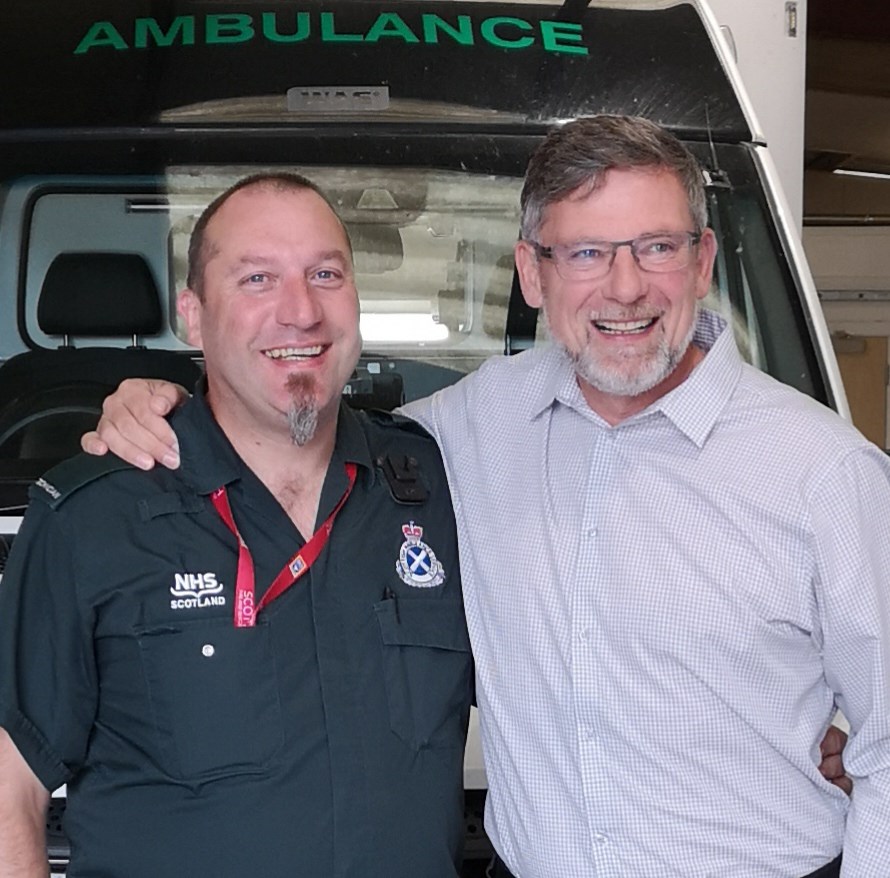 Hearts manager thanks SAS
Hearts manager Craig Levein has thanked "the paramedics for everything they did for me".
Levein was admitted to hospital on August 27 and recently met up with David Burt, one of the SAS emergency responders who came to his aid.
Speaking ahead of Saturday's game at Fir Park, he said: "It's been overwhelming the amount of people that have been in touch – not just from football but from other sports as well.
"I'd like to thank the staff at ERI coronary care unit and paramedics for everything they did for me."
On meeting up with Levein recently at Dunfermline station, David said: "It was superb – he came out with his daughter and they were very thankful."
Contact Information
Edward Earl