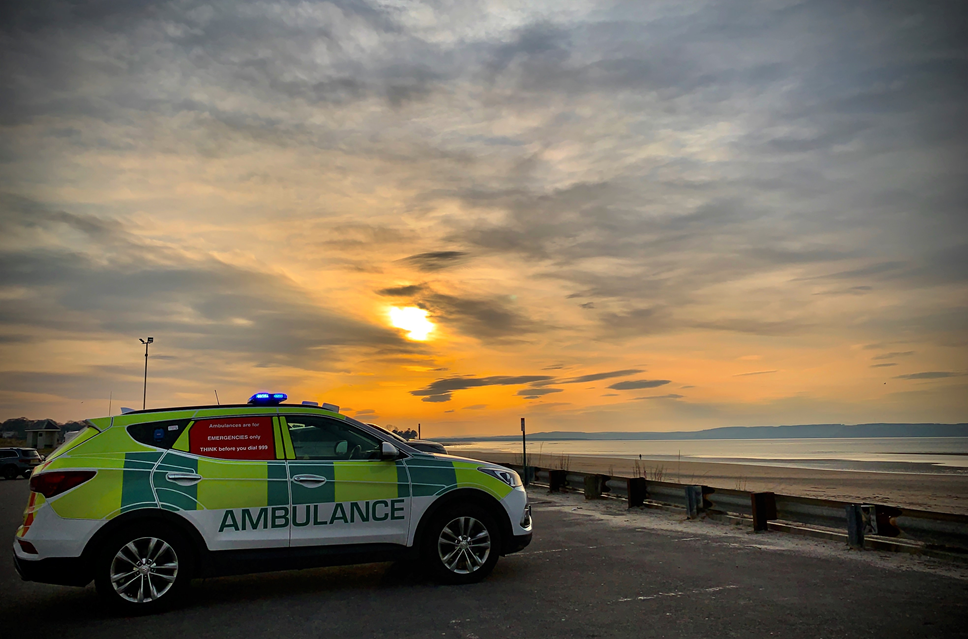 A New Initiative to Help Those in Mental Health Distress
A new initiative to help provide the best support response in reaching people with mental health challenges is set to be launched in the coming weeks.
Mental Health Triage Cars (MHC) offer an approachable, quick way of responding to people expressing mental health distress, with a joint response from a mental health practitioner, a Paramedic and Police Scotland to meet the patient's immediate needs. There will be three mental health cars available for the east, west and the north, with plans to roll out further across Scotland if these trials are successful.
The launch in April follows a series of successful pilots of the Mental Health Triage Cars in both Glasgow and Inverness, where it was found this multi-agency response helped to support the most appropriate care, reduce hospital attendance, and reduce the stress and anxiety of the patient.
It's estimated that at least one in 25 people will be experiencing mental health challenges, and the number of people contacting the emergency services about mental health concerns is also increasing.
Victoria Burnham, Consultant Paramedic in Dementia and Clinical Lead for Mental Health with the Scottish Ambulance Service, said: "The launch of our Mental Health Triage Cars is an important step forward in how we care for patients under mental health distress. Paramedics are often the first responders to have contact with a patient having a mental health crisis, and it is widely understood that admission to an Emergency department is often not the best outcome for patients. By offering this new approach, we are shifting our resources from hospitals to the community, and providing the most appropriate healthcare for the individual."
As well as Mental Health Triage Cars, the Service has a range of support services in place for people calling 999 to report mental health distress.
SAS has recently undertaken work with the Mental Health collaborative with NHS 24 and Police Scotland relating to the development of a Mental Health Hub, hosted within NHS 24. Accessible for patients 24 hours a day, the Hub is staffed by psychological wellbeing practitioners, mental health nurse practitioners and mental health senior charge nurses.
Four Distress Brief Intervention (DBI) sites are also live in Scotland, with two more to be introduced later in the year, offering a response to people who have called 999 due to mental health distress.
Ends


Contact Information
Scottish Ambulance Press Office
Notes to editors
The three cities the cars will be trialled in are Dundee in the east, Glasgow in the west, and Inverness in the north.