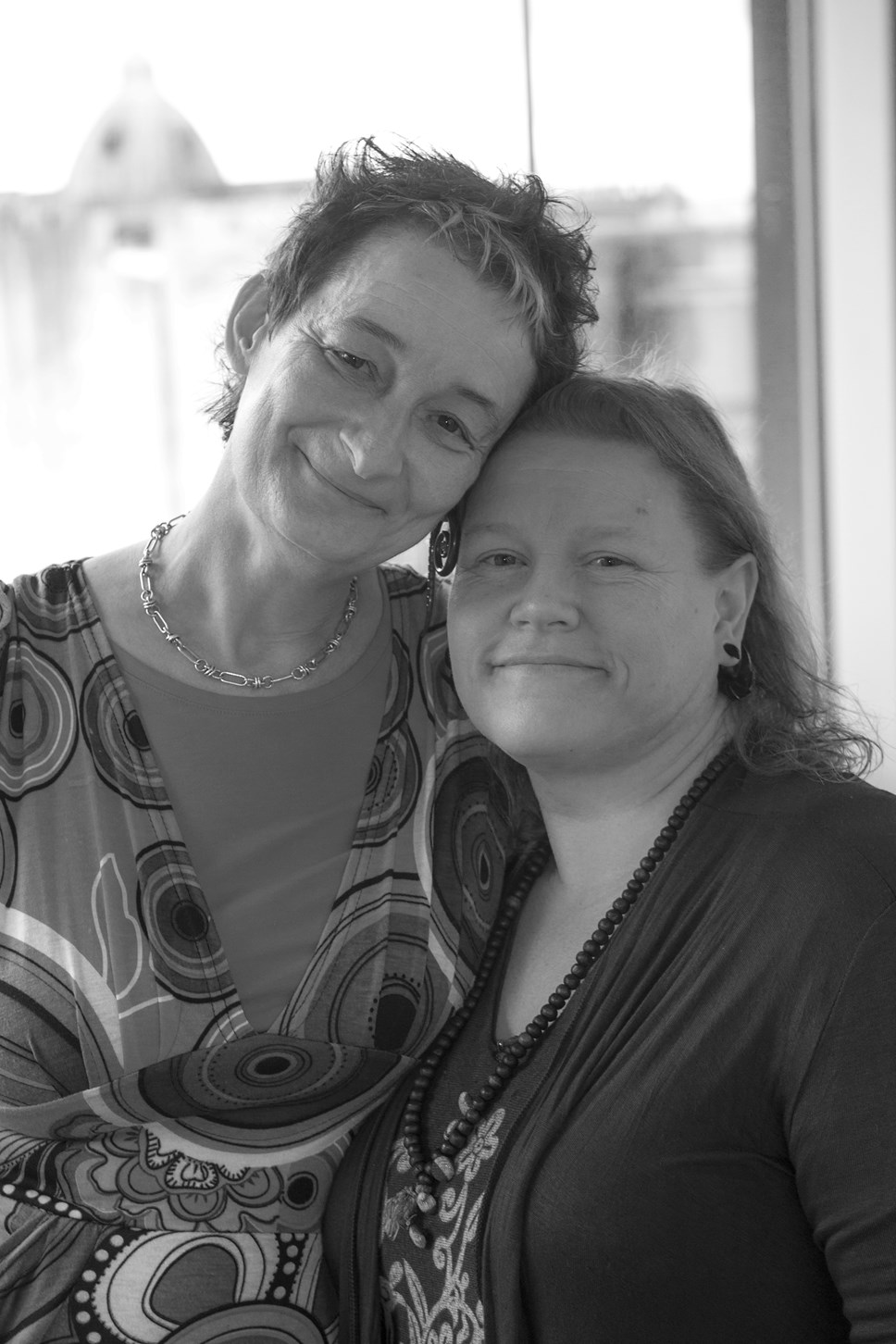 Couple praise paramedics
The wife of a woman who collapsed after accidentally overdosing on medication has praised the Scottish Ambulance Service emergency responders who rushed to the couple's home.
Fiona Fraser, 53, was at home in Dunoon with her partner of 25 years Joanne Singleton, aged 51, who has several complex health problems, including diabetes, kidney disease and systemic lupus.
Fiona, originally from Glasgow, said Joanne had been in the Queen Elizabeth Hospital the day previously for a renal biopsy.
Her blood pressure was high and she could not do it. Joanne was sent home instead and given medication to reduce her blood pressure.
Fiona, a former nurse now a teacher, added: "She accidentally took the wrong dosage. Because I'm a nurse, I knew what was going to happen.
"I went to get dressed and then I heard her hit the floor in the kitchen. It's tough to think about. One minute we were making lunch, the next minute she is on the floor and unconscious.
"I knew her blood pressure was dropping, and she was not responsive as I would have liked."
An emergency call was made and an ambulance from Dunoon station was dispatched to attend to Joanne.
Fiona added: "At that point, I phoned 999. Because they didn't know what it was, they said 'we are sending an ambulance'.
"I knew what had happened, and although the call taker was fine, I just needed to know an ambulance was on its way.
"They arrived very quickly. They were definitely here in less than 10 minutes – it felt very quick.
"The crew, the two paramedics, they were just lovely. By the time the paramedics arrived, Joanne had started to regain consciousness. They did all the things you expected them to do, after I explained what she had done. They listened to me."
The crew decided it was best to take Joanne to hospital, with Fiona adding both of the SAS emergency responders were "lovely and calm" throughout.
Joanne was taken to Cowal Community Hospital after collapsing on April 13.
Fiona added: "I knew it was the overdose once her blood pressure came up. Because I'm a nurse, I had literally asked her, where the other half of the dosage was. I asked did 'you take the whole tablet?'
"I knew at that point she was going to collapse. I knew that was going to happen. I still obviously needed an ambulance. I needed someone to come. I was quite calm at the beginning but I got quite hysterical later."
Fiona, who was following the ambulance in a car, said shortly after departing from the couple's house, the ambulance pulled over.
Fiona, who suffers from anxiety, added: "About two miles up the road, they pulled over to give her pain relief.
"I stopped directly behind and saw the ambulance rocking - I assumed she had arrested. I was hysterical.
"One of the guys invited me into the back, explained what he was doing, and then said to Jo, that he 'needed to see to your wife, she needs a hug'. He did the correct thing, settle her down, and then come to me.
"She could have potentially gone into a cardiac arrest, her blood pressure was very low, and it could have gone lower. She could have had an arrest – that's what went through my mind.
"I'm very thankful to the crews. For me personally, it was the fact they actually listened to me. They listened to what I was saying. They were lovely, lovely paramedics – they had no judgement at all about us.
"They treated us the same way they would treat a husband and wife. They were lovely, lovely paramedics."
Joanne was discharged from hospital within around two hours, after her blood pressure had returned to normal.
Fiona and Joanne were the first couple in Dunoon to have their civil partnership recognised as a marriage.
Contact Information
Edward Earl