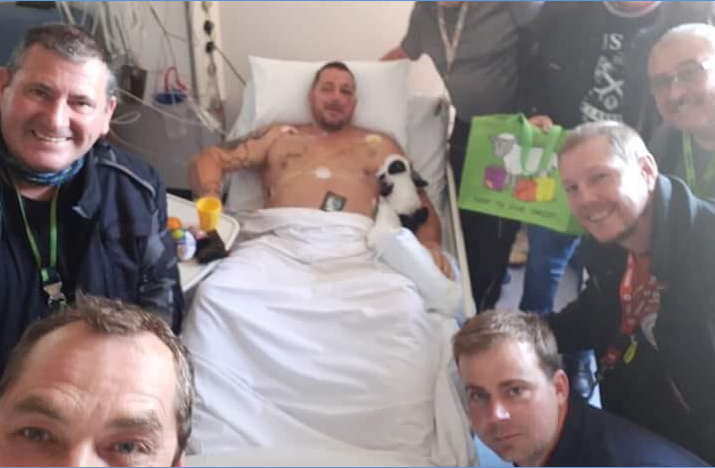 Motorbike rider thanks crews after crash
A motorbike rider who was seriously injured after crashing into a sheep has thanked the Scottish Ambulance Service staff who came to his aid.
Kieron Wood, of South Yorkshire, was seriously injured in an accident with an animal in September last year, on the A93, near Auchallater.
He broke four ribs, fractured two vertebrae, as well as breaking his scapula. Kieron also suffered injuries to his face, his eyes were damaged and the skin was taken off his knee and knuckles.
He was airlifted to Raigmore Hospital, and has wanted to thank the excellent service provided by Darren Steatham, Kris O'Neill, of Helimed 2, and Emma Mowat and Fred Forsyth of Ballater Ambulance Station.
The father of two said: "I quite easily could have been dead. My friend thought I was dead. It was only when the ambulance attended and I started moving that they knew I was all right. I dread to think what would happen."
He said: "When some friend stopped, he said when he stopped, he believed, he thought I was dead. He saw a pile of guts – he thought it was me, but it was the ram.
"I was out cold – my friends tried to put me on the right side of the road, they couldn't get a response. They did not know what injuries I had at the time. My friends called an ambulance, and it arrived.
"The air ambulance arrived, and they took me to Raigmore in Inverness – they were fantastic. I cannot fault them. I was in there for a week – it was brilliant. They were fantastic with me."
Contact Information
Edward Earl