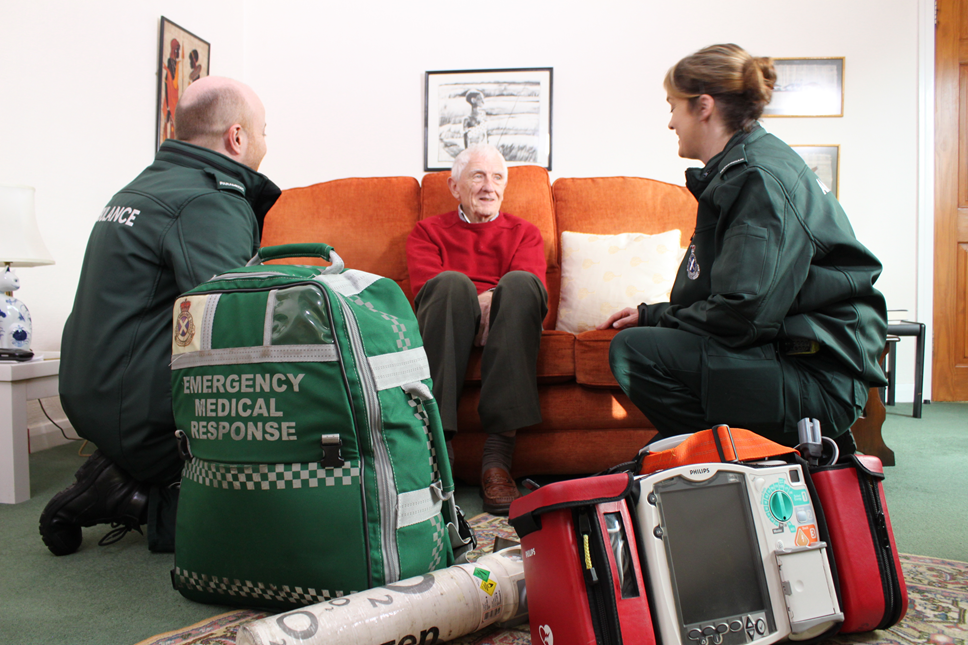 New Falls Resource Launched
A new resource which will help paramedics direct patients who have fallen or are at risk of falling to the most appropriate care and support, has been launched by the Scottish Ambulance Service.
The Falls Screening Tool is a standardised assessment used within inpatient and community services, capturing fall history and identifying those at risk from falling again. Completion of the tool indicates whether the patient should be considered for referral or additional support in their own homes.
Fall related incidents are the most frequently attended public emergency attended by the Scottish Ambulance Service. In 2019, the Service attended over 62,000 incidents, almost 12% of the Service's demand.
Traditionally, most patients who fall are conveyed to A&E, however, A&E is not always the most appropriate place to address the needs of someone who has had a fall at home. Research has shown that attending A&E where it is not necessary can have detrimental effects on patients by quickly reducing their independent, functional level.
Many community falls services can now provide assessment and rehabilitation to patients in their home or in clinics as an alternative from the 999 call and from ambulance attendance, where A&E presentation is not assessed as required.
April Lochhead, Clinical Effectiveness Lead Falls and Frailty, Scottish Ambulance Service said: "The new Screening Tool is designed to be a conversation starter with the patient around the fall that they have had, or the concerns that they might be at risk of falling. If the patient answers yes to any of the questions asked, this suggests they are at risk of further falls and they may benefit from a falls assessment and possible community rehabilitation.
"The tool is an important step in enabling our staff to make sure patients are receiving the appropriate referral, ensuring they are receiving the right care at the right place."
Contact Information
Scottish Ambulance Press Office