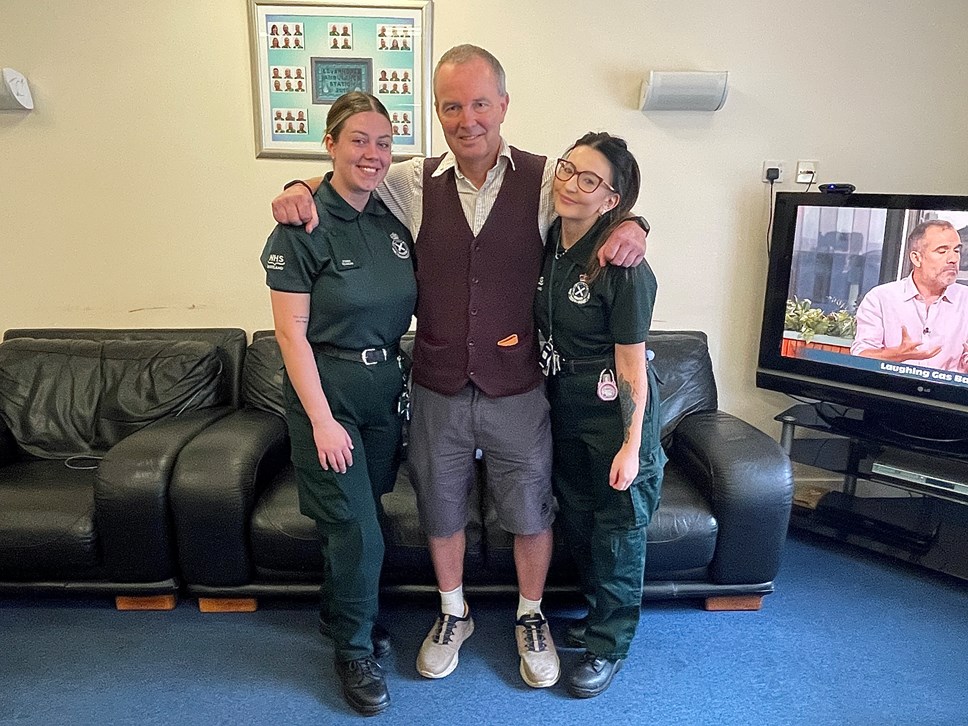 Save a life! The Restart a Heart Campaign aims to save more lives
The Restart a Heart campaign starts on 16 October, a lifesaving initiative aiming to help save more lives across Scotland by teaching people vital resuscitation skills which can be used if someone goes into cardiac arrest.
Around 3,200 people in Scotland have an Out of Hospital Cardiac Arrest (OHCA) every year with people in deprived areas twice as likely to have one.
Survival rates for OHCA have doubled in Scotland in the past eight years due to initiatives such as Restart a Heart and the public are being encouraged to sign up so we can improve further.
Steven Short, the Scottish Ambulance Service's OHCA Programme Lead, said: "Every second counts when someone has a cardiac arrest. Early CPR and the use of a defibrillator is essential to increasing the chances of survival. With most cardiac arrests happening at home, knowing CPR and being confident to act could save a loved one's life. The chances of survival reduces by around 10% for every minute without CPR, so it's essential that as many people as possible sign up to learn these lifesaving skills. You never know when you might need them."
One member of the public who has benefitted is John Hooper, of Milngavie.
John, a dad-of one and grandfather of three, was recently reunited with ambulance crew Sophie Barrett and Kayleigh MacDonald, both of Leverndale Ambulance Station, who saved his life after he collapsed while out running outside Clober Golf Club on Craigton Road, Milngavie, on May 18, 2023.
He said: "Thanks to a neighbour and several bystanders, I was given CPR immediately and a defibrillator was brought out from the golf club. Ambulance service personnel then arrived and continued to give me lifesaving treatment before taking me to the Queen Elizabeth University Hospital.
"Were it not for the efforts of everyone involved I would not be here today. I am so grateful to your staff. Having performed CPR several times myself when I was an operational fire officer, I never thought it would need to be performed on me. My family and me sincerely thank everyone involved and hope they know how much it means to us. I am still here to be with them. I'll be forever grateful."
John is pictured with Sophie, on the left, and Kayleigh
Find out more and get 'CPR ready' by visiting www.savealife.scot
Contact Information
Scottish Ambulance Press Office