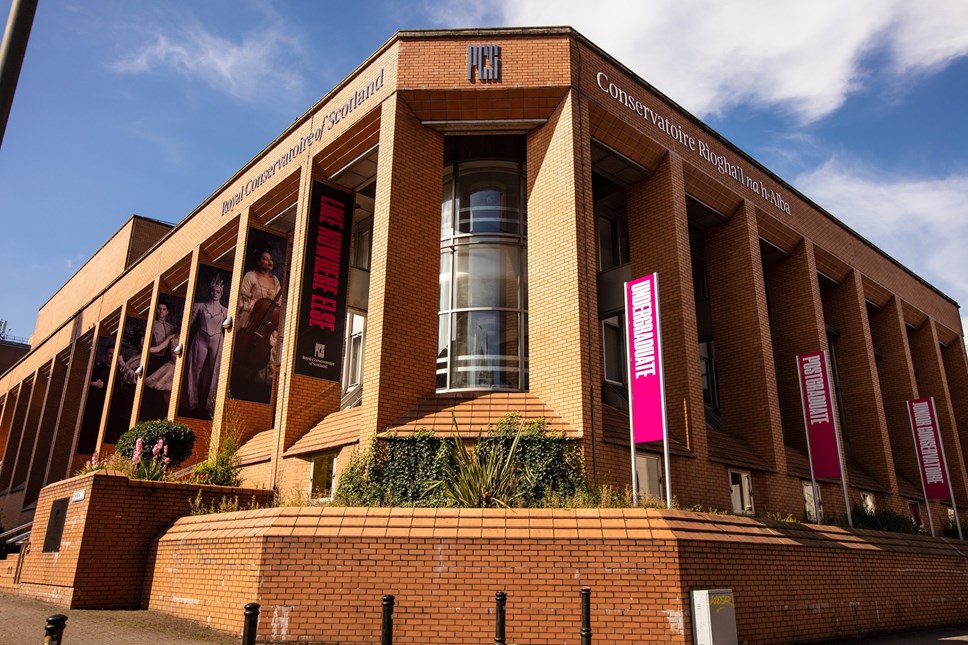 Vaccination bus set to visit Royal Conservatoire, Glasgow
Students at the Royal Conservatoire of Scotland (RCS) in Glasgow will have the chance to ensure they are vaccinated against Covid-19, as the Scottish Ambulance Service's drop-in vaccination bus is set to visit the campus tomorrow (29th September).
Working in partnership with the RCS and NHS Greater Glasgow and Clyde, the drop-in vaccination clinic will be located in front of the building and is open for the local community as well as for students at the RCS.
Since the start of the year, the Service has teamed up with health boards and local authorities to support the delivery of the national vaccination programme. There are now three new buses to cover the whole of Scotland – with a bus dedicated to the east, west and north of the country - and one of the key priorities will be to ensure that students are able to access vaccines.
The Scottish Government has provided new funding for the buses, in order to improve accessibility to vaccine clinics across the country. In order to target students, there will be further clinics at the University of the West of Scotland, and the University of Strathclyde.
Natalie Macdonald, Vaccination Programme Manager at the Scottish Ambulance Service, said:
"Our fantastic staff and our close working with Scottish Government, Health Boards and local authorities across Scotland has meant we can reach into communities via our mobile vaccination bus to ensure everyone has the chance to be vaccinated.
"With university students set to arrive on campuses across the country, we want to ensure they are protected, so over the coming months our vaccination buses will be located at universities and campuses to ensure every student can protect themselves, and others, from Covid-19."
NHSGGC's Director of Public Health Dr Linda de Caestecker said:
"We are trying to make it as easy as possible for people to get vaccinated so these vaccination bus locations should help us drive up numbers alongside our established drop-in and appointment centres around Greater Glasgow and Clyde.
"We continue to urge everyone eligible to come forward for a vaccine as this is the single biggest way to help control the spread of the virus."
Professor Jeffrey Sharkey, Principal of the Royal Conservatoire of Scotland, said:
"We appreciate the opportunity to site a mobile vaccination facility on our campus. RCS has been encouraging those who can be vaccinated to take the opportunity when offered as it's a way that everyone can play their part in keeping each other safe and our community safe."
Contact Information
Scottish Ambulance Press Office